01 Jun 2023
ECA Legislative Action Day Brings Business Events Industry Leaders and Advocates to Capitol Hill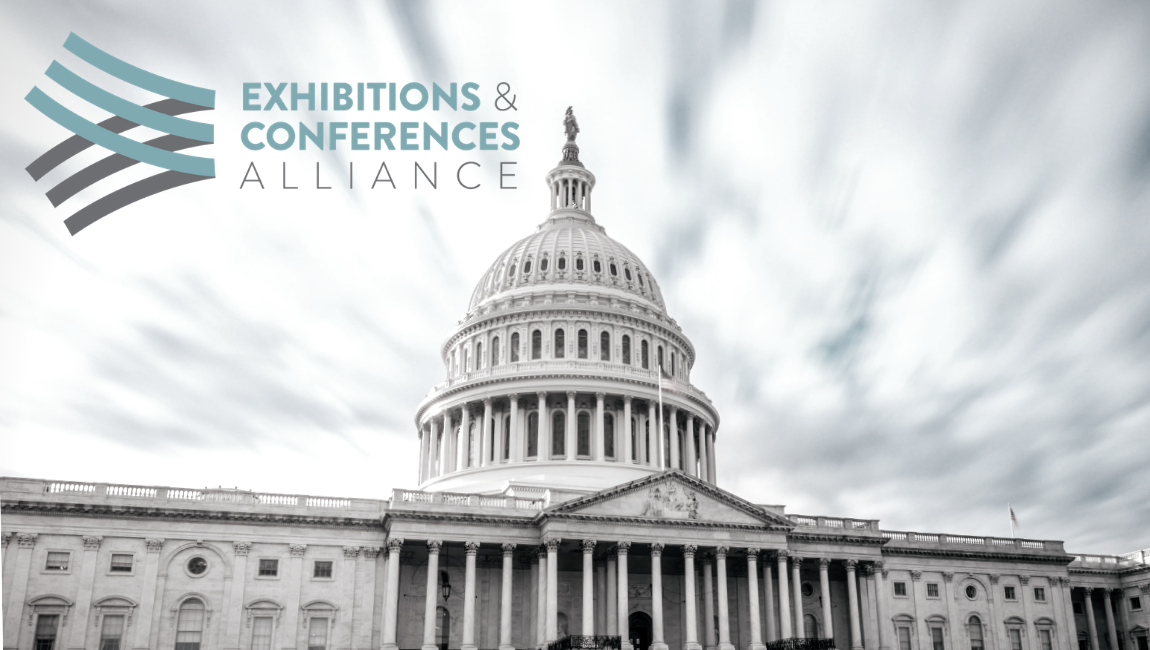 WASHINGTON, DC—Nearly 100 industry leaders and advocates from 24 states assembled today on Capitol Hill for ECA Legislative Action Day, where they advocated for ECA's federal public policy priorities and the vital role that the business events industry plays in helping to spur economic growth, support job creation, and empower small businesses across the country.
"As advocacy continues to become part of the DNA of the industry, it was great to see so many leaders from coast to coast come to Washington, DC to meet with their elected officials about the issues that impact our industry," said Vinnie Polito, ECA co-president and Society of Independent Show Organizers CEO.
During more than 100 meetings, ECA Legislative Action Day attendees focused on three policy areas where Congress can take on a leadership role to help advance the business events industry and support the small businesses who rely on our exhibitions, conferences, and trade shows:
Reduce visitor visa interview wait times
Help build our future skilled workforce
Support efforts to stop business impersonation fraud
"From fully bringing back international exhibitors and buyers to events in the United States to attracting and training our next-generation workforce, today's conversations on the Hill were critical to the charting the future course of our industry and those we support," said David DuBois, CMP, CMP-Fellow, CAE, FASAE, ECA co-president and International Association of Exhibitions & Events president and CEO.
ECA also announced that next year's Legislative Action Day will take place on Thursday, May 30, 2024. Once again, the event will be held in conjunction with the Lippman Connects Exhibition and Convention Executives Forum (ECEF), the one-day information-sharing and networking event for leaders at associations and independent organizers, which will take place next year on Wednesday, May 29, 2024.
"It was amazing to see so many folks on Capitol Hill today on behalf of the industry," said Tommy Goodwin, ECA vice president. "I hope everybody makes plans to join us next year here in Washington, DC as we continue to share the story of how our business events are growth engines for small businesses across every major sector of the U.S. economy with policymakers."

---

About the Exhibitions & Conferences Alliance
The Exhibitions & Conferences Alliance (ECA) is a coalition of ten professional, industry, and labor organizations dedicated to the advancement of the face-to-face business events industry. To learn more about ECA and its efforts, please visit www.exhibitionsconferencesalliance.org