29 Mar 2023
Exhibitions & Conferences Alliance Applauds Kentucky Space Rental Tax Revision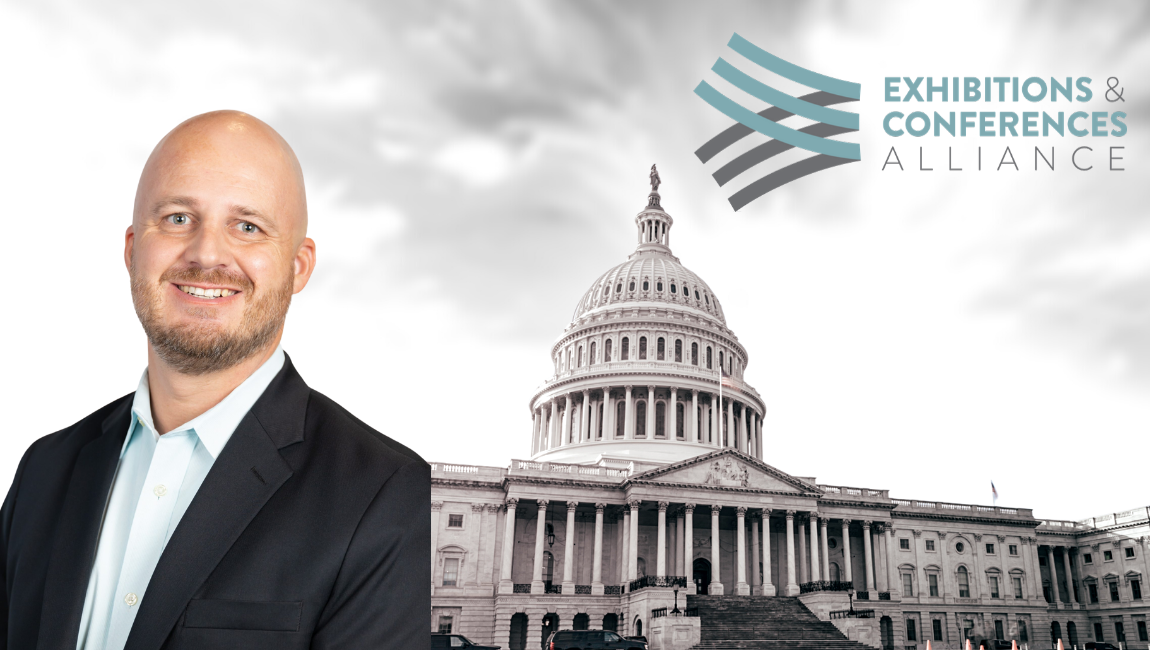 WASHINGTON, DC—The Exhibitions & Conferences Alliance (ECA) applauds the Kentucky General Assembly and Governor Andy Beshear for adopting a common-sense revision to the commonwealth's sales tax on space rental for face-to-face business events.
By exempting business event organizers from charging sales tax to their exhibitors, Kentucky will remain competitive going forward as a leading destination for exhibitions, conferences, and trade shows. With business events delivering nearly $750 million in economic impact to the commonwealth annually, this important policy change will ensure that our sector will continue drive demand for restaurants, hotels, travel services, and Main Street commerce across Kentucky.
"In Kentucky and nationwide, face-to-face business events are vital to driving economic growth, supporting job creation, and empowering small businesses," said Tommy Goodwin, ECA's Vice President of Government Affairs. "This important policy change, alongside Kentucky's legendary hospitality, will ensure that the commonwealth is well positioned to benefit from attracting and hosting exhibitions, conferences, and trade shows for many years to come."
ECA would also like to recognize two organizations for their on-the-ground leadership on this important issue: the Kentucky Travel Industry Association (KTIA) and Louisville Tourism.
"This has been a classic example of two aspects of legislation," said Hank Phillips, President & CEO of KTIA. "One is that unintended consequences are virtually inevitable, which is what gave rise to the exhibitor issue in the first place. The other, and more important aspect, is what can be achieved when a team comes together to work toward a solution. Along with KTIA, Kentucky destination marketing organizations, many of their meetings and conference partners, and ECA from the national level together formed an extremely effective team. In addition to our deep appreciation to our team members we also want to express our gratitude to Governor Beshear and to the General Assembly for their support on this issue."
"This revision makes good business sense and is a win for Kentuckians, the tourism economy of Kentucky and the groups we do business with," said Cleo Battle, President & CEO of Louisville Tourism. "It helps Louisville and our fellow Kentucky cities compete for lucrative convention business that helps our hospitality industry employ 60,000 citizens of Louisville alone."
In the months ahead, ECA will continue to support the advancement of the industry by working to ensure a resilient and favorable operating environment, the full return of international exhibitors and attendees, a strong future workforce, and a more sustainable industry in the future. ECA's 2023 public policy priorities can be viewed here.

---

About the Exhibitions & Conferences Alliance
The Exhibitions & Conferences Alliance (ECA) is a coalition of ten professional, industry, and labor organizations dedicated to the advancement of the face-to-face business events industry. To learn more about ECA and its efforts, please visit www.exhibitionsconferencesalliance.org.